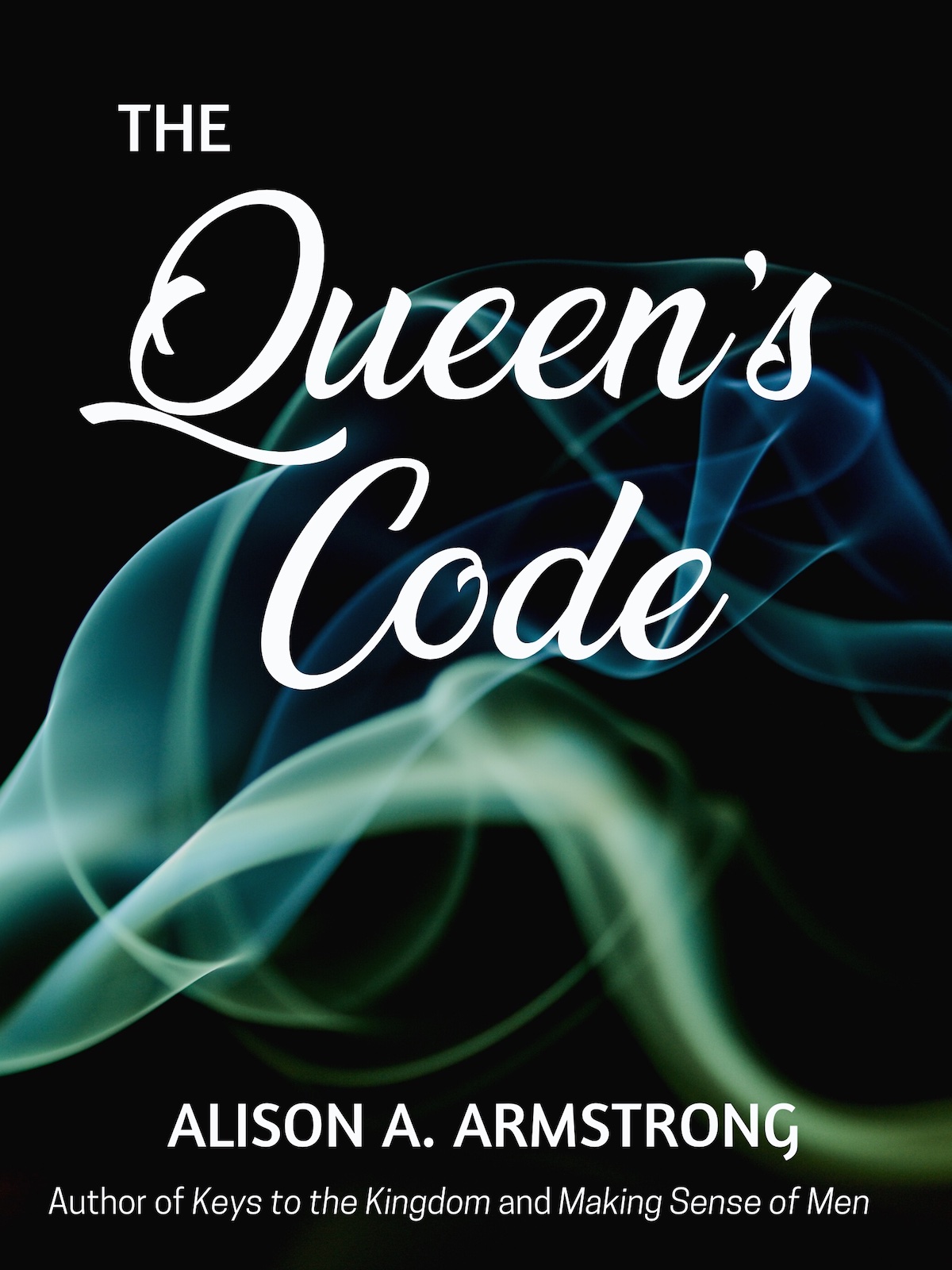 The Queen's Code
by Alison A. Armstrong
A romantic novel, The Queen's Code reveals the secrets to communicating with men and a code of honor that will change your relationship to yourself and men forever.
It's fun. It's fascinating. And it will change your life.
---
---
"Every woman, married or in a romantic relationship or not, should have this information. There is no chance for relationships with men if we do not change our paradigm. This is the most powerful paradigm shifter I have ever found in this regard." — Monica G.
---
Transform the Way you See Men and Women
Did you know that the words that most motivate men to act are the same words women most avoid using?
That what women naturally do best, often brings out the worst in men?
That most women unconsciously cause men to treat them the opposite of what most women really want?

Competing instead of cherishing
Fearing instead of trusting
Treating with disdain instead of respect
Keeping their distance instead of seeking emotional intimacy.
Imagine learning the words that speak to the Heart of a man and move him to act on another's behalf... Imagine that a simple shift in perception causes a dramatic increase in love, admiration and fulfillment. This can become your reality.
Order in Paperback or Hardback from Lulu.com

---
"When I meet people having trouble in relationships, I talk about the Queen's Code book. With women leading competitive lives, it is more and more difficult for them to be vulnerable and safe while admiring men. The Queen's Code helps women see their preconceptions of men and how that has been working. They learn men are not misbehaving and truly want to provide everything a woman wants." — Scott G.
"I loved the book and have read it four times!! I have also led three book clubs that have generated fabulous conversation between men and women!! In addition, I gave a copy to every female in my family, including nieces and grandnieces!! What I loved most about the book is the wealth of wisdom and knowledge that is shared in a lovely story line. At times it was as if I could hear Alison teaching me. What especially excited me was the information that filters up subtly. So, with each read there is more and more information. It is a must read for all women and men." — Conchita B., Illinois, USA
---