A 4-Day Co-ED Workshop
Are Your Commitments Bigger than You Can Possibly Accomplish Alone? Then you NEED Partnership.
Imagine an extraordinary four days with a small group of people, where you align your heart's desire and your will with an expanded ability to communicate clearly and powerfully in partnership...
This intimate, intense and life-altering course with Alison Armstrong and Cindy & Roland Sawatzky ~ and a team of specially trained horses ~ is dedicated to PAX graduates with a desire to make and fulfill big commitments to their relationships, families, communities or organizations.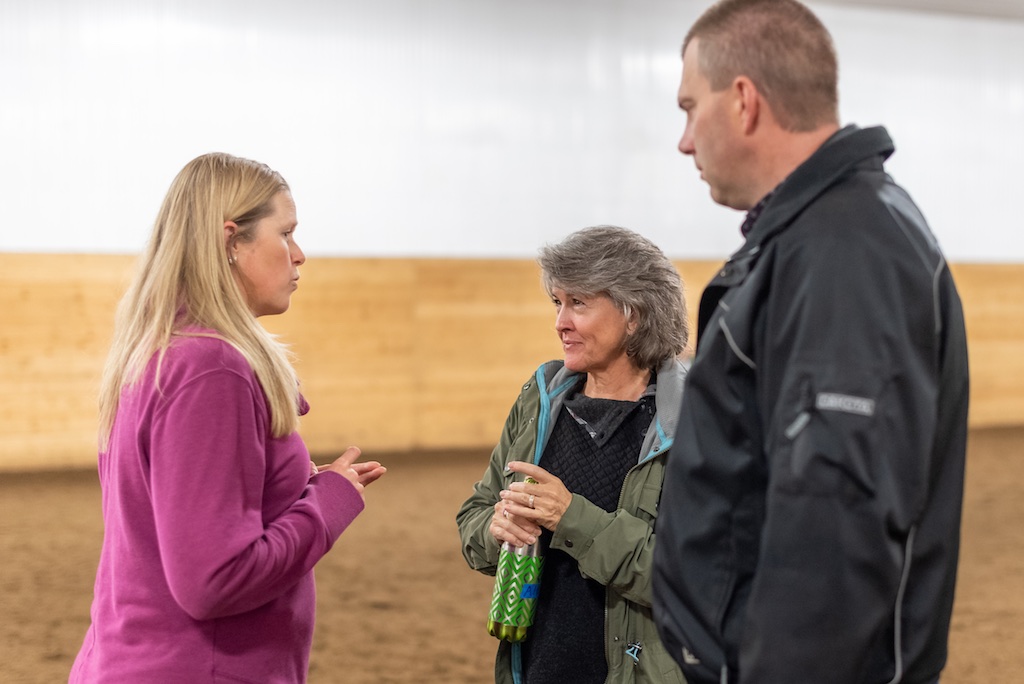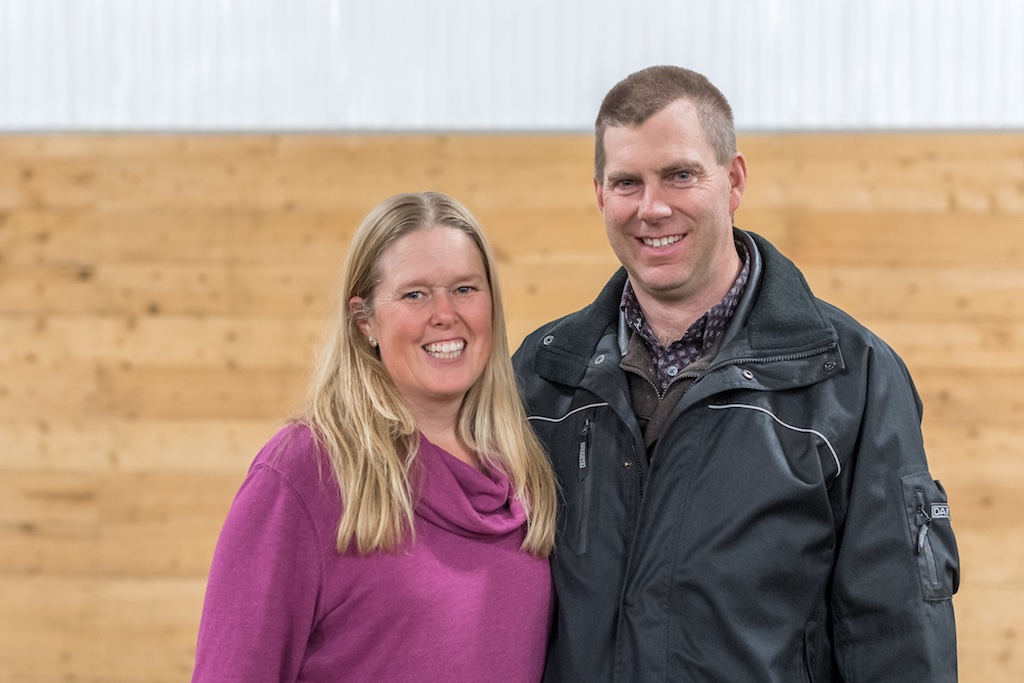 WHAT YOU WILL LEARN in CORE PARTNERSHIP
Classroom concepts will be immediately expressed and experienced with horses waiting for us nearby...
Honoring Your SELF and Your SPACE: Partnership is only possible when there is a fully self-expressed person available to be part of something. Too often, men and women of all ages lose themselves in pleasing and providing, thereby making partnership impossible. Learn how to not collapse in on your potential partners and to not disappear in relationships.

ASK and RELEASE: Learn how to ask for what you need and then trust it will be provided for you. Get ahold of the pressure you consciously and unconsciously exert and release it so others can generate for you, without nagging or micro-managing.

Clarity, Consistency, Acknowledgment and Appreciation: Shift your way of being to create consistency between what is in your heart and what you're communicating verbally and non-verbally. Drop down out of your head and into your core. These communications are the clearest, most powerful and get the biggest response from man, woman and horse alike.

Intimacy and Boundaries: Instinct may have you believe that you can set boundaries or have intimacy - one or the other. Learn how to have them exist simultaneously. When working with the Rolland Sawatzky trained horses, you will experience that boundaries can cause affection, love and intimacy without causing distance or disempowerment.

Become Conscious of your Attention: Our intention follows our attention. But we don't realize that our attention is often on what we don't want, while we're talking about what we do want. Horses are acutely aware of our attention and intentions and respond quickly. Their awareness helps us become conscious of the mixed messages we send and the source of the results we don't want!

Grabbing the Reins: Break through the cycle of "grabbing back the reins," one of the most disempowering behaviors in men and women. Learn to allow the people in your life to provide, solve problems, take care of you and keep you safe.

And Much, Much More!... hands on work with Alison, Cindy and Roland
SAVE YOUR SPACE ~ EACH COURSE LIMITED TO 12 PARTICIPANTS
"The depth and kindness of Alison's wisdom is difficult to capture in words and can only truly be felt through Core Partnership and Extraordinary Choices. The consideration of all aspects of the program is so impressive - how Alison is able to untable the 14 Elements of Partnership so clearly and the demonstrations chosen in partnership with Sawatzky Equine Services to help the participant experience and embody each element is Extraordinary! Roland, Cindy and their team provided a wonderful setting and supportive environment for us to continually fail! (and continually learn and laugh.)" ~ Casey, Colorado
WHY HORSES?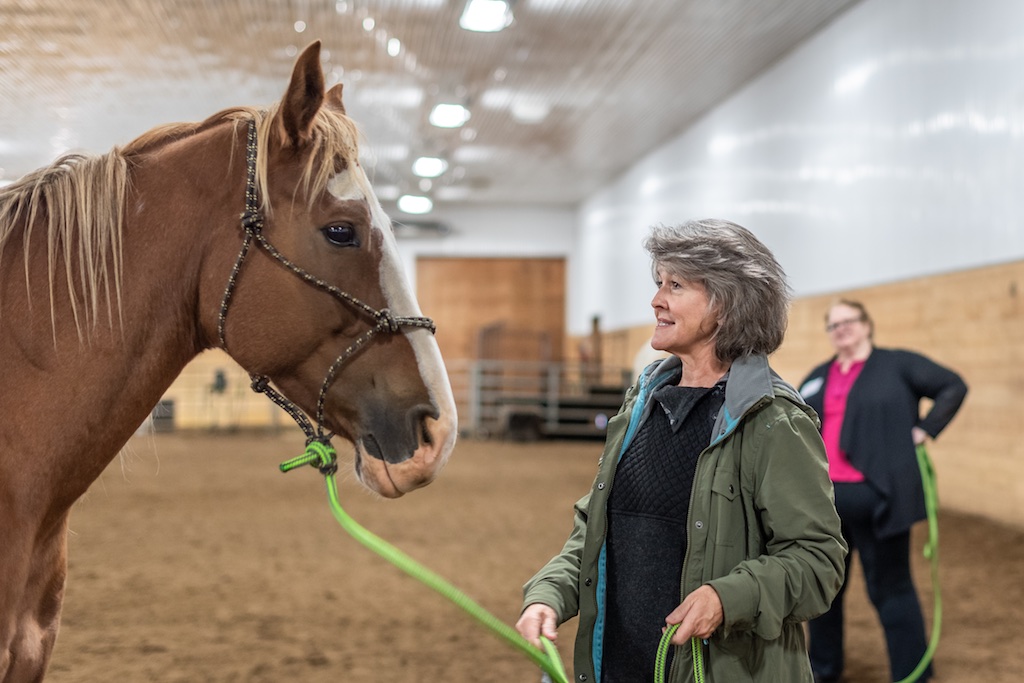 Horses are extremely intuitive and react faster than a domesticated cat! This has them provide immediate feedback to all the aspects of our communication, conscious and unconscious.
The horses are excellent trainers because they provide a powerful visual and kinesthetic learning experience. Our team of natural horsemanship professionals will help you interpret what the horses are showing you, and help you see what it means about your barriers to partnership.
Then you get to experience breaking through those barriers in ways that translate directly to your personal relationships!
What could happen if you were an open invitation for partnership?
Core Partnership Tuition Options
Pay in Full = $5995
Payment Plan = Deposit of $1995 and 5 monthly payments of $824
Registration into Core Partnership is available only to graduates of LUX and Understanding Men and Understanding Women
(aka The Essentials package)
Tuition Includes:
Transportation to and from the course each day, 30 minutes away, back to a Stony Plain motel.
Transportation the final course date to Stony Plain, or the Edmonton Airport.
Snacks, Water & Lunch on each of the course days.
AND as a BONUS — the 3 online course prerequisites, from the time you complete registration until 4 weeks after you complete Core Partnership. Online: Extreme Freedom, Extraordinary Choices, and Being Extraordinary as a Woman/Man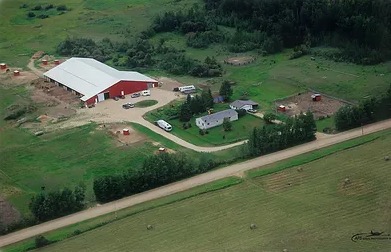 Wondering if Core Partnership is for you? Take this QUIZ to find out:
When making a request -- Do you choose from what you think you can get from that person? Instead of asking for what really matters to you?
Do you frequently anticipate or imagine what you don't want?
Do you assume you'll get a "No" and strategize for a "Yes?"
Have you ever been accused of nagging? Of pressuring? Of not giving anyone "room to breathe?"
Do you feel the need to micro-manage at work, in your family or in your relationships?
Do you think you have to do everything yourself?
Do you worry about trust?
Do you struggle with letting others be accountable?
Are you passionate about Partnership?
Are you committed to an extraordinary family, business or community?
Are you committed to excellence as a partner, manager or executive?
Would you like to be committed to something bigger than you've taken on before?
If you answered YES to even one of these questions, Core Partnership may be for you - But only if you're willing to never have your normal concerns and complaints again. And you're interested in trading the illusion of control for the reality of being provided for in vibrant partnerships everywhere in your life.
Other Frequently Asked Questions about Core Partnership
Talk to us directly and get answers to your questions: Toll Free: 800.418.9924 ext. 851 (International: 626.389.4927) or email: Consultant@AlisonArmstrong.com