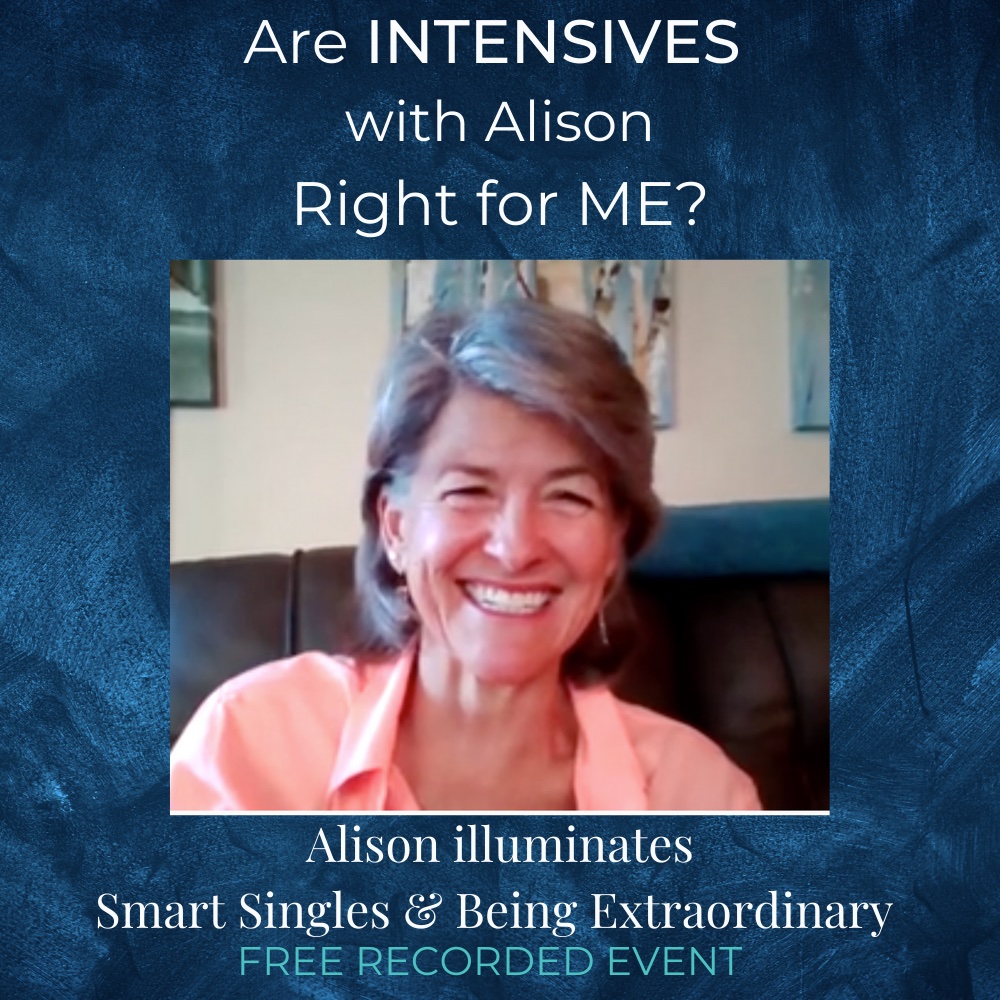 Alison ILLUMINATES the Problems
that she has designed her Intensives to TRANSFORM
She also points out other resources if Intensives with her aren't the right format for you!


Whether you choose to participate in either Intensive or not at all, everybody will benefit from Alison's unique perspective!
Zoom Webinar Recording
6 Days of Access
Want more information about Intensives now?
Talk to us directly and get answers to your questions: Toll Free: 800.418.9924 ext. 875 (International: 626.389.4927) or email: Consultant@understandmen.com