Transform Your Relationships with ALL Men
And Get MORE of What You Need, Want & Desire
After 22 years of limited availability...
Understanding Men is ONLINE!
You'll Learn:
Why our attempts to connect with men cause distance instead
What women do that brings out the worst in men
What has men "clam up" and how to have them reveal themselves
How to have men understand what you really need
What has men commit to taking action
The words and attitudes that inspire men to act on your behalf, without nagging or manipulation!
OR
END the Frustration, and Gain MORE Attention,
Intimacy, Commitment, Support and Love
Alison Armstrong has spent more than two decades finding out how men really think, really feel, really love, and really commit – and how to make sense of everything they do.
She's figured out what motivates them to act and what causes them to flee. She can tell you the words to use – and the words to avoid – to have men provide even MORE than you dreamed.
Imagine...
Getting what you most need and desire from men
Appreciating men and yourself more
Really understanding men and knowing how to communicate with them
Falling in love with all men...
Understanding Men ONLINE is ONLY $497
As compared to a live workshop at $849
Plus no expensive travel costs
OR
Understanding Men: 30-Day Challenge
All the same features as our 90-Day version
$198 for 30 days to complete the program
The LUXURY of our Online Course:
Learn anytime and anywhere it works for you 24/7
Get more clarity by being able to pause, rewind, and take notes
Get Alison's most up-to-date information
Participate in, or just listen to, weekly live interactions with Alison
PLUS use the fun and challenging post-video prompts to more deeply absorb and apply the information
Watch it over and over as many times as you like!
PLUS AS A BONUS, all will receive over 3 more hours of bonus classes from Alison:
Bringing Out the Best in Men
You Win When He Wins
How to Change a Man
AND How to Ask Men Questions with 101 Great Questions to Ask Men!
Pay In Full
One payment of $497
Take 90 days to Study and Complete
OR
One payment of $198
Take the Challenge and Complete in 30 days
Payment Plan
$297 plus 2 months of $117
Total = $531
Take 90 days to Study and Complete
We are happy to answer questions and help you make the wisest decision for you.
Call Traci Campbell directly at 800-418-9924 x 851 or
There's a reason people rave about our programs. No risk to finding out why!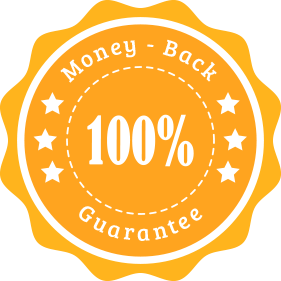 Learning to understand men has been one of the greatest revelations as a single woman in today's world. I recognized my frustrations, failed relationships and disappointments were largely a result of how I was interacting with THEM. And wow, after going through Alison's course, she gave me the exact awarenesses, tools, and skills to get everything I've ever wanted with men! The flood gates of incredible men opened up, I've attracted everything I've ever wanted, and feel so much more FREE as a result. — Sara T.

This course gave me wonderful insight to not only why men do the things they do; but also insight into what I was doing wrong as a woman trying to date for a relationship that leads to marriage. Thank you! — TW




There were numerous ah-ha moments that explained so much. I wish I had taken this course before getting divorced, but I am glad I attended even now. It was really priceless. — Patricia B
Understanding Men Online for 90 days is Only $497
OR