Greg Lewis
1950-2019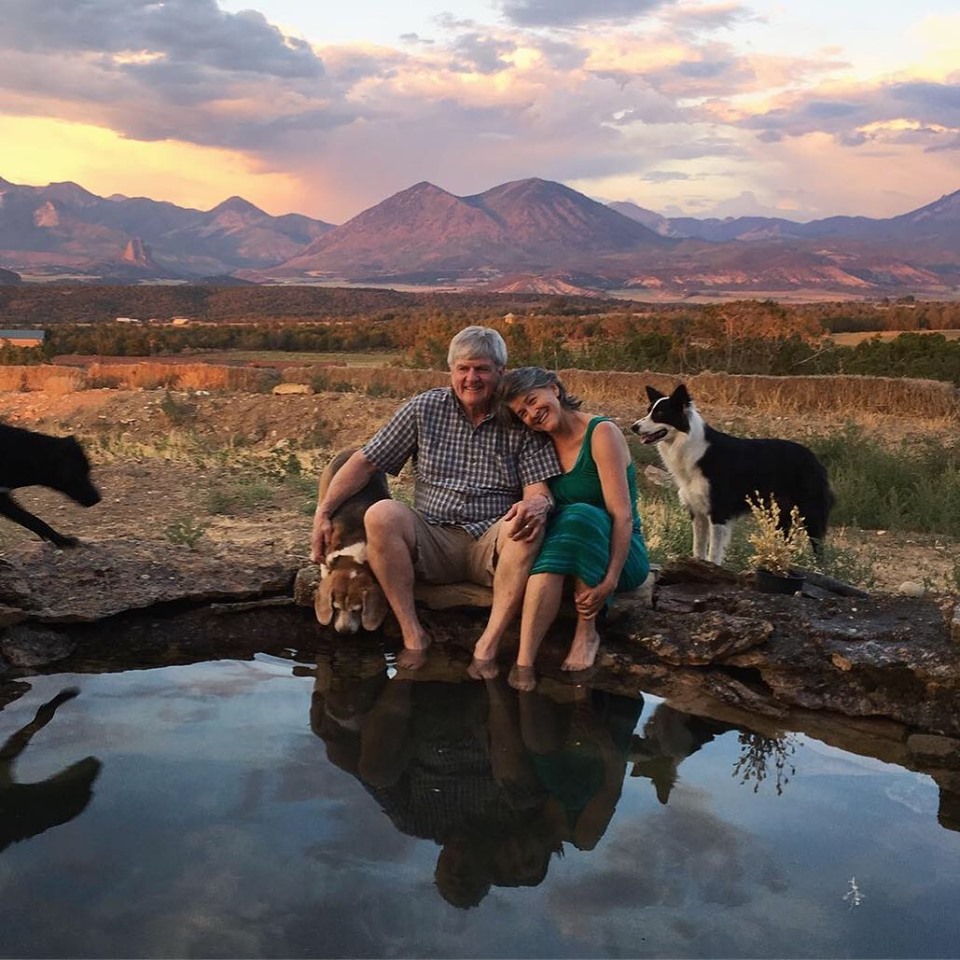 Alison's husband, Greg, "left on his cosmic adventure" after a sudden heart attack. They were together; Alison had just been thanking him for being an amazing husband and father.
Since Greg spent the last 28 years of his life making sure she was always in good shape to fulfill her life's purpose, Alison has been honoring him by continuing her work and loving the family they created together. She's been generously, and sometimes hilariously, sharing this part of her journey, including all the joy and grief and rebirth she's experiencing.
Alison still feels surrounded by Greg's love and encourages everyone to find his Spirit everywhere; especially in the big blue sky. If you want to honor Greg, she recommends that you listen with patience and curiosity to a stranger, enjoy a cappuccino, pay for someone's meal or bridge toll, admire a car (and wash it), tip generously, or eat chocolate.
Alison continues to be deeply grateful to have spent almost three decades with such an extraordinary person.
Dennis Prager honors the passing of Alison's husband
August 7, 2019
(34 Minutes)
Dr. Gilda Mathews
1950-2010

Former PAX Programs board member and source of the Spanish Celebrating Men project. In her time with PAX, Gilda led: The Queen's Code Workshop (formerly Celebrating Men, Satisfying Women®) and The Queen's Code for Life (formerly Celebrating Women: Regarding Ecstasy & Power™).
Gilda was an island girl born of the enchanted tropical paradise that is Puerto Rico. The Navy provided her father plenty of opportunity to see the world, so Gilda took advantage of the frequent travel to expand her own universe. She loved meeting new people and experiencing different countries and cultures.
In fact, Gilda loved the world's diversity so much that she attained her master's degree in social work and her doctorate in clinical psychology to facilitate deeper study into the human experience. She worked with clients from all walks of life in both her private practice and in public service.
"Dreams actually do come true, and I stand as living proof," Gilda declared. She immediately recognized the value of the work at PAX and saw how it was aligned with her life's vision. Living her life purposefully as a leader for PAX was an answered prayer for Gilda.
Gilda's realized dream? Her husband, Donald Anderson. Gilda stated she may never have seen him as "a dream come true" had it not been for what she learned in PAX workshops. Gilda loved to dance and take long walks on Southern California beaches. She surrounded herself with friends and family who shared her passion and enthusiasm for life.
We were blessed by being a part of Gilda's life and self expression. She is missed every day.